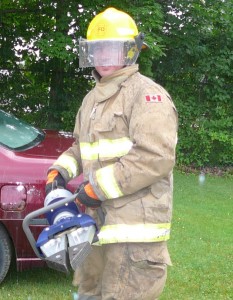 During the Canada Day celebrations in Grafton, a presentation was made to the Alnwick/Haldimand Township Fire Department.
Branch 580 and Zone F presented a cheque to Firefighter Nick Halmasy in the amount of $13,500 for the purchase of a new battery operated and more mobile "Jaws of Life" from Branch 580 President Doug Moore and Branch 580 Treasurer Dave Harnden.
See the other photos below.