Legion Week is Sept 15-21, 2019 and we have lots of special events for you to participate in!
On Wednesday Sept 18th, join us at 12 Noon for our monthly Senior's Lunch & Games. Only $5 to attend and you don't have to be a Legion Member to join us! Lunch at 12 Noon, followed by Euchre and Darts.
A couple of events are taking place on Friday Sept 20th. We'll be hosting a Cribbage Tournament from 2-4pm. Only $3.00 to play! And instead of our usual Friday Night Supper we are hosting a BBQ & Corn Roast at 5pm. $10/person. Corn, Hamburger or Hot Dog, Salad and Dessert. Everyone is welcome to attend!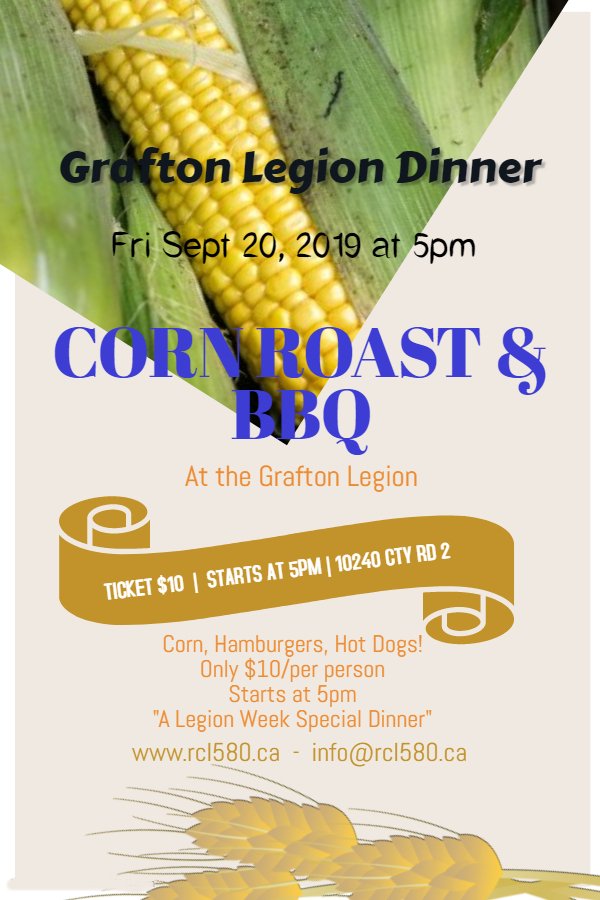 On Saturday Sept 21st it's our 4th Annual Highway of Heroes Living Tribute & Monument Fundraiser starting at 7pm. $20 admission. Enjoy some old Country Classics, a bit of New Country and some awesome originals!