Become a Member of Branch 580!
New Members Are Always Welcome!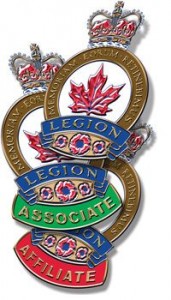 Get involved today and become a member of the Grafton Legion – Branch 580!
Show your support for those who served and for those who continue to serve in Canada's military. Just about anyone can be a member.
You don't have to be a Veteran to join the Legion! Legion members care deeply about supporting the men and women who serve this country and want to make a difference in the lives of Veterans and their families, contribute to our communities, and Remember those who made the ultimate sacrifice for our Country.
When you join the Grafton Legion, Branch 580, you support the many services we offer to our local community, to Veterans, serving military, RCMP Members, and their families. Your membership also helps provide essential services within our communities, including seniors support services, housing and care for the elderly, drop-in centres, Cadets, youth and sport programs, and much more. There are many ways the Legion gives, and by joining you give too.
Being a member of The Royal Canadian Legion offers a chance to be a part of your community on a local and national level, and, most importantly, it gives you the opportunity to support our Veterans, serving military, and to help foster the tradition of Remembrance.
All you need to do to get started is download the Membership Application Form, fill it out, print it off and bring it to the branch for submission.  Or simply drop in to the branch and one of our members will assist you.
So what are you waiting for?  Get started today!  You'll be glad you did!
Click on the link to download the Membership Application Form.
It will open in a new window or tab and can be filled out before being printed.